I am Nina Unrau, mother of two lively kids - my twins Pepe and Bosse. In October 2008 I came to this sunny island with my boyfriend and father of my children. Back then we headed completely into the adventure of Tenerife to start a family there and to spend and enjoy the time as parents with the lifestyle that the island offers. At least this was our idea... As luck would have it, I discovered during our drive to Tenerife in our then rickety VW that I was already pregnant! So I arrived on this island pregnant, which of course made everything a bit more difficult.
My CV until then in brief: Abitur, apprenticeship as a display designer, sports studies, co-owner and manager of a café & restaurant on the Dutch border and a leading position in a sports and health centre.
During the subsequent mummy time-out in our first years in Tenerife, I supported my partner in the establishment of his surf jewellery label "Tejita" and contributed my share to the family income by working temporary in the hip surfer and clothing store, Canarian Surf Fruit.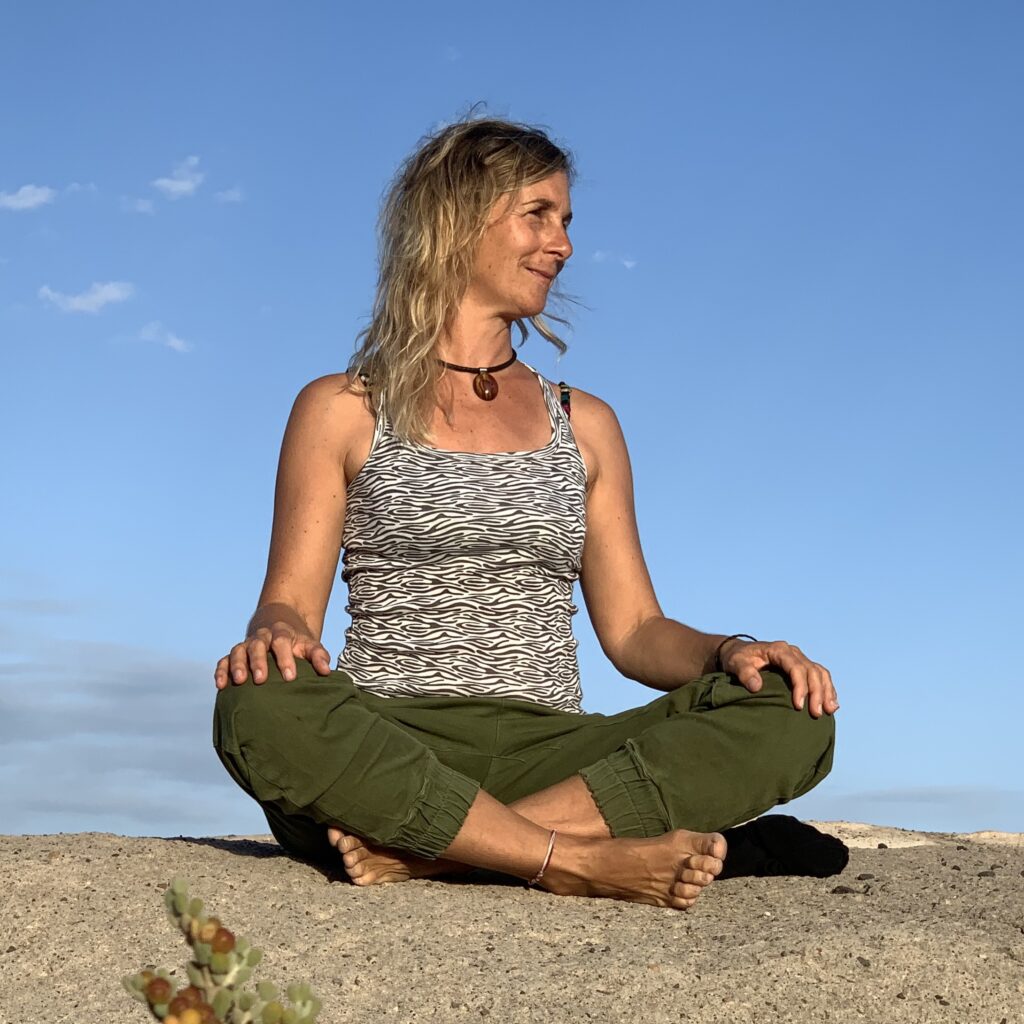 Sport, travel and life in its purest form play besides my family the main role in my daily life. So I'm always there when something's going on. Boredom? I've never heard of it. As a 3-year-old ballerina I already jumped happily through life, plus I've been doing exhibition dance and apparatus gymnastics. Once I started moving, I couldn't stop. Later I studied sports science at the rehabilitation and prevention institute and graduated with a diploma. At the same time I trained as a yoga teacher in India during the semester break.
After graduating school I went to California for a year as an au pair. There I was very lucky and had the chance to travel a lot - all over the States, Canada and Mexico. I was gripped by travel fever. In the meantime, the list of places I was able to visit include: Thailand, South Africa, New Zealand, India, Fiji and Singapore. I spent a whole - but much too short - year in Australia, and the local surfing community did not make my return to Europe easy. On my trips I always travelled in my own way - as local and as individual as possible. This is the pure essence of life and the source of my passion for yoga.
Here in Tenerife I opened my own sports and health centre until Canarian Surf Fruit offered me a partnership in the summer of 2015 - I took the chance straight away. Since then I teach Yoga as well as Pilates and health sports only privately and on request.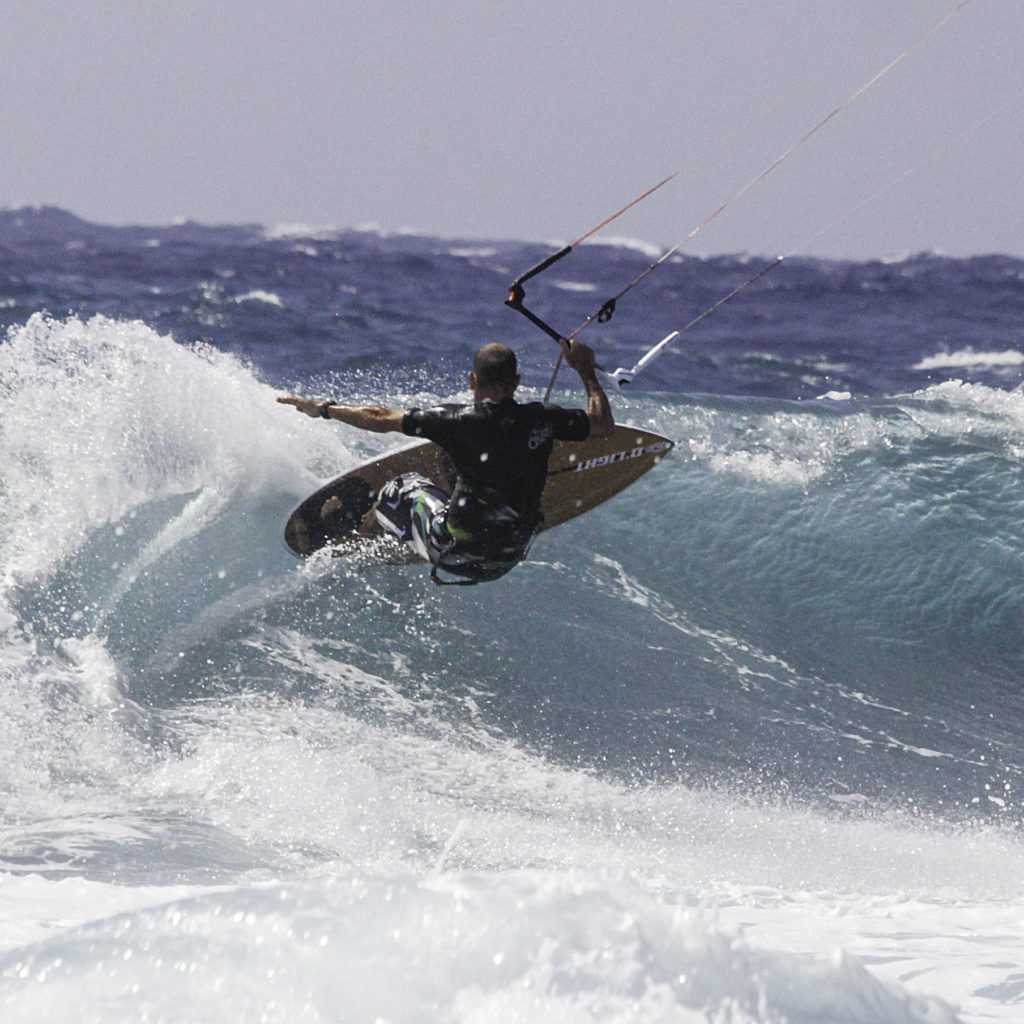 Hi, my name is Tom.

I am one of the associates of Canarian Surf Fruit.
In 1994 I emigrated to Costa Rica and built a guest house there. As a qualified diving instructor I had a diving school attached to the house. During this time I discovered my great passion for surfing. This hobby has been an integral part of my life ever since.

When my daughter reached the age of having to go to school, we thought of returning to Europe for a better education. In order to continue surfing in a pleasant climate, we decided to move to the Canary Islands. In 2004 we moved to Tenerife and I discovered kitesurfing as an alternative to surfing. One year later I completed my training as a kite instructor (also international) and worked as such, during the last years in my own small academy called "Goin Kitesurf".

In 2017 I became a partner of Canarian Surf Fruit and from now on I am at your disposal with my knowledge.